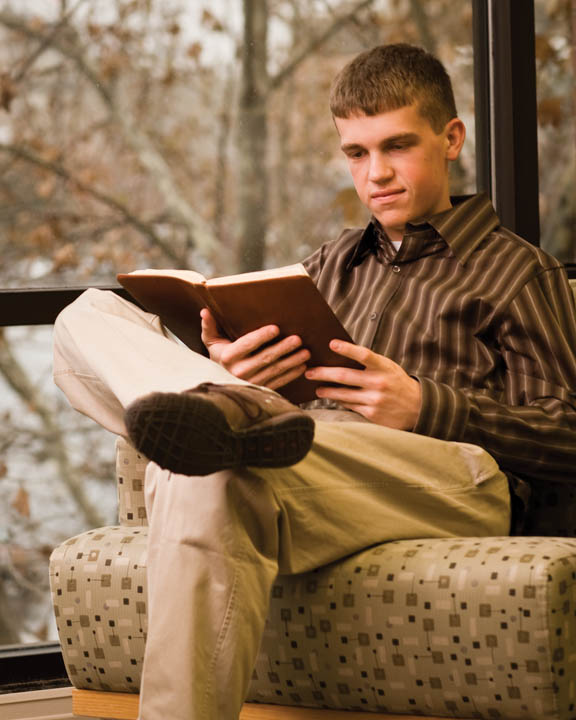 Charles was a 19 year old man who had spent a year in college before deciding it wasn't for him. He had his heart set on becoming an Army Ranger. I saw him for his qualifying physical exam.
His medical history was bland and everything on his physical exam was completely normal. He did have a number of tattoos; none offensive, none inspirational, all just bland. He seemed to be just kind of a bland, happy guy.
When we finished the exam he walked to the sink to wash his hands and I noticed a reference to a psalm tattooed across the face of a lion keeping watch on the left side of his chest.
""Psalm 18, verse two,' I quoted. What's that all about?"
His response was immediate and enthusiastic: "The LORD is my rock, my fortress and my deliverer; my God is my rock, in whom I take refuge, my shield and the horn of my salvation, my stronghold."
I reacted with, "That's really profound! There's a lot of good stuff in that old book isn't there!"
"For sure!"
"Are you a religious man?" I questioned.
"I didn't used to be, but I'm trying to stop watching porn and prayer really helps with that. I stayed up four hours last night and studied the bible."
"Wow!" I replied.
"I had to do something," he continued.  I was watching so much porn that it was filling up my brain. Every girl I saw I would see her in my mind in some porn scene; even my sister and my mother. It was starting to scare me; porn was controlling my life.  One night, about 2 months ago, I just fell on my knees and cried out, 'Jesus save me, I can't get control of myself; I need you to take charge of me and my life!' And he did."
"I'm really doing good, too. I only watched maybe twice since then and I know that with His help I can get my life together. I feel so much better, too. It's like He is at my side and my life is whole now."
"I heard some philosopher or theologian say we all have a big hole in our hearts which can only God can fill."
"That's how it is with me," he agreed.
We talked more about porn and its consequences then while we shook hands to say good bye I commented, "Charles, you are one of the reasons I love this job. I'm so proud of you and what you have accomplished. Best of luck in everything you do. It has been a joy and honor to meet you; take good care of yourself so you can take care of us. Keep us safe, keep us strong, and keep us free. And God bless you!"
"God bless you, too, and thanks for listening."
There was nothing bland about Charles.
I do not intend this post to be about porn, the Bible, or religion. I just want to tell you about a phenomenally committed young man who has begun to understand what life is really all about. Perhaps someone will read it or send it to some other person who is struggling with life and find solace, or perhaps help, in it.
For anyone interested in scientific proof (not religious prayers, stories or dictates) of the harmful effects of porn go to: http://www.catholic.org/news/health/story.php?id=76357.
Or read Matt Fradd's book "The Porn Myth" go to: https://www.thepornmyth.com/. Or find it on Amazon The Porn Myth.